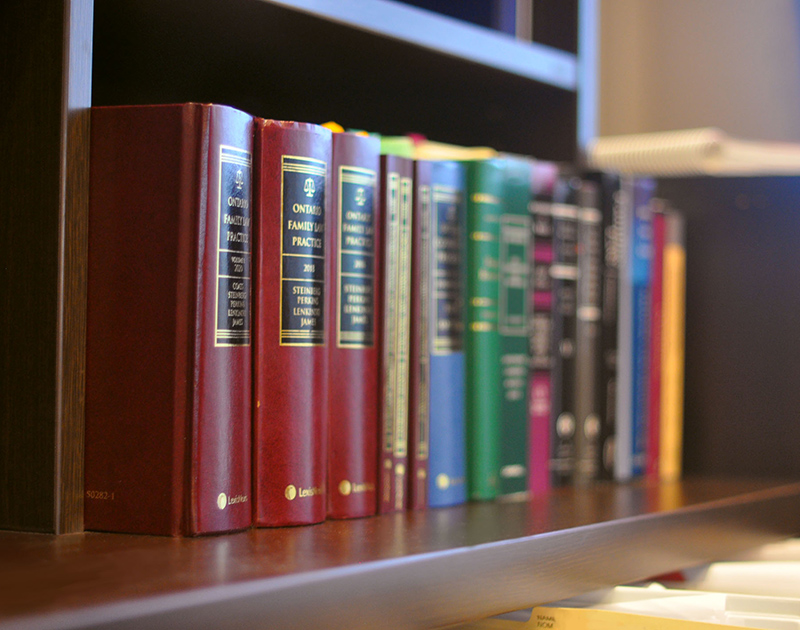 Out of court services
Contracts & Agreements
There are a wide variety of contracts in family law. The goal of these contracts is to ensure that, in the future, the agreement which is reached is adhered to by each party. This is accomplished with a formalized family contract where both parties are assisted by lawyers.
Mediation
In mediation, a neutral third party is hired by the parties to help them come to an agreement. This is a good process choice if both parties are able to be responsive to each other's concerns but are unable to come to an agreement on their own. Mediation is voluntary and the parties have control over the outcome – you do not need to agree to any deal unless you are satisfied with the terms.
Collaborative Family Law
Collaborative Family Law ("CFL") is a unique process where specially trained lawyers assist each party with a goal of working together to try to have the best deal possible for the family. Unlike the other out of court processes, CFL recognizes that every family is different and lets the participants arrive at creative solutions to their family problems.
Other out of court services
There are many other out of court services we offer:
Arbitration
Foreign Divorce Opinion Letter
Assistance with negotiating ("limited scope")
Adoption and Independent Legal Advice for a child
….and more.
Court Services
Divorce
There is a common misconception that divorce cases must always go to trial. While it is true that a judge must issue the final divorce order, if the ex-spouses have made an agreement outside of court, they can obtain their divorce without having ever stepped foot in court.
Going to court (litigation)
When all other methods fail to result in a settlement, or your case is one of the rare cases that must proceed to court first, our lawyers will prepare court materials and advocate for you in court. The court system is very complex, and our years of experience allow us move your case forward as effectively as possible.
Procedures in court
When a case starts in court, it does not always mean that the matter will result in a trial. In fact, less than 1% of cases which start in court resolve at the trial stage. Certain procedures designed to deal with discrete issues, such as a court motion, are available and often lead to settlements on the entire case.
Trials and Appeals
While relatively rare in the civil legal system, family law matters which start in court and do not settle must proceed to trial. Trials involve a significant amount of work and expense and often for financial reasons are rarely pursued. Appeals are procedures which can occur when a party is dissatisfied with a court's decision and go to a higher court to ask for a review of the decision.